Reduce your carbon footprint! Recycle through us Today!
Step 1 - Get in Touch
Whether you're disposing of computers, cell phones, or e-waste, Phones Canada has a solution for you. Save the environment and make a profit.
Step 2 - Drop-Off or Pick-Up
we will arrange a drop-off location or a pick-up for you. We also offer secure private transportation for devices that require DATA DESTRUCTION services.
Step 3 - Save the Earth
Results and a full detailed report will be sent out of what was processed, where it went, and the benefits your devices brought to the world.
Step 4 - Rate your Experience
We try to ensure a speedy and high-quality service. We are continuously improving our services. Help us improve even more by giving your feedback.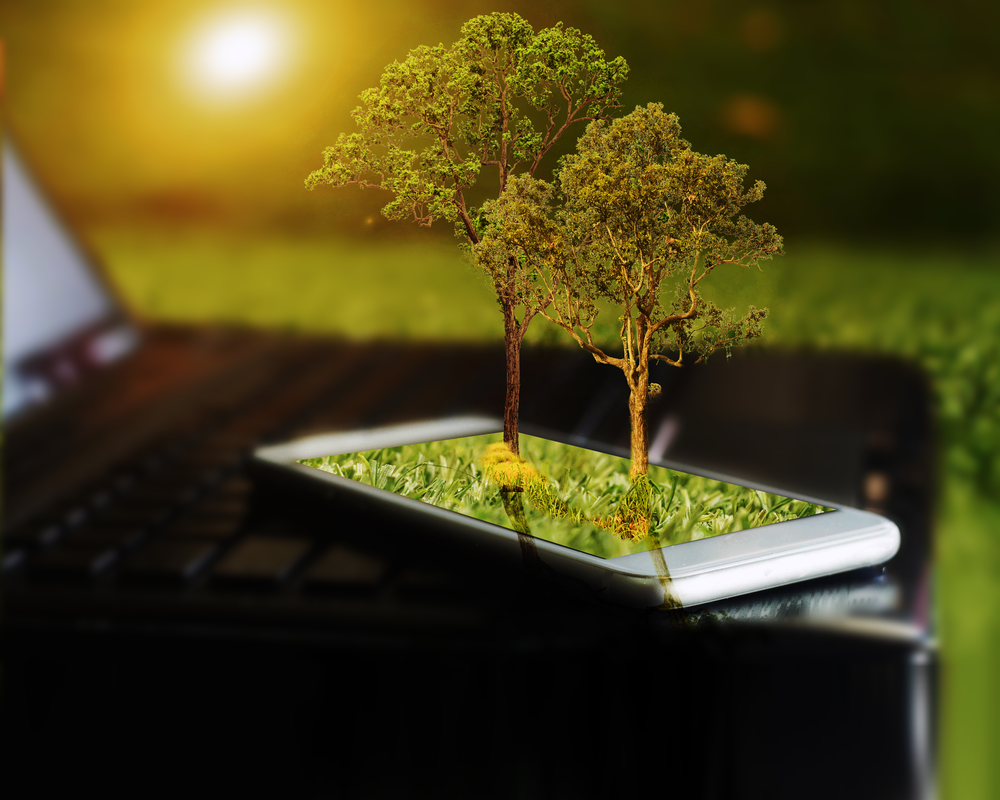 Electronics Recycling For Your Business!
Want to benefit from your e-waste? Just want the upgrade to a newer device?
We have many options to get you going again. Just because you have to recycle responsibly doesn't make it painful. Recycling the end-of-life electronics at your business is your opportunity to free up needed office and storage space while making a positive and direct impact on the environment. It also doesn't mean you have to keep a device you are no longer happy with.
We will give you cash for your used or broken device when you recycle.
We can trade your device in for a newer updated model.
Sit back & relax. Enjoy our service at your convenience.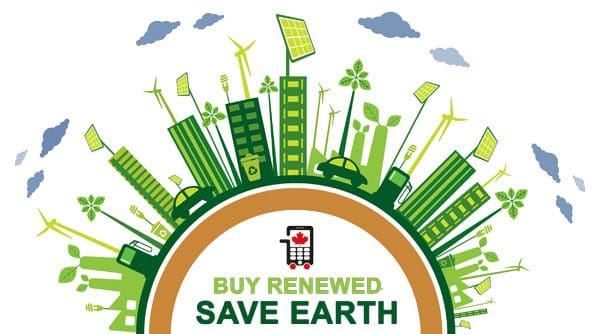 Unwanted electronics shouldn't end up in the landfill. Most of the parts – steel, glass, copper, aluminum, plastics, and precious metals – can be recovered and made into new products. Recycling the end-of-life electronics at your business is your opportunity to free up needed office and storage space while making a positive and direct impact on the environment. All electronics are filled with resources that can be safely and securely recovered, recycled, and put back into the manufacturing supply chain to be reused. At Phones Canada, our team is trained to help you get the most life out of your digital device, but if it's ready to go to greener pastures, you can trust us to recycle it for you. We guarantee that the e-waste will be processed responsibly once it has passed downstream. Tracing what happens to it after it has been trucked to a processing center is not the easiest undertaking. Our certification and unique processes are a critical part of how we ensure we are living our mission – for our partners, our consumers, and our environment.
Some Frequently
Asked Questions
Display Devices
Televisions and monitors, including various technologies such as Cathode Ray Tube (CRT), flat panel (LCD, LED and plasma), and rear projection.
Non-Cellular Telephones
Includes corded and cordless telephones, as well as telephone answering machines.
Home Audio/Video Systems
Includes VCRs, DVD and CD players, speakers, amplifiers, receivers, data projectors, and similar audio/video systems.
Desktop Computers
Desktop computers (including those acting as servers).
Floor-Standing Photocopiers/Multi-Function Devices
Floor-standing printing devices including printers, photocopiers, and multi-function devices.
Portable Computers
Includes portable computers such as laptops, netbooks, notebooks, and tablets.
Computer Peripherals
Includes both wired and wireless manual input devices such as keyboards, mice, and trackballs.
Desktop Printers/Multi-Function Devices
Printers designed to reside on a work surface, including laser and LED, inkjet, dot matrix, thermal, dye sublimation, and "multi-function" copy, scan, fax, and print devices. Stand-alone desktop fax machines are also included in this category.
Personal/Portable Audio/Video Systems
Includes docking speakers, portable stereos, portable CD players, portable audio recorders, tape/radio players, digital media (MP3) players, voice recorders, and digital and video cameras.
Home Theatre In-A-Box (HTB) Systems
Includes pre-packaged disc player/speaker/amplifier systems for use with video or television display to create a home theatre experience.
Vehicle Audio/Video Systems (aftermarket)
Includes amplifiers, equalizers, speakers, and audio/video components.
Cellular Devices and Pagers
Cellular phones, including that offering camera, video recording and/or audio functions; smartphones (cell-enabled); cell-enabled PDAs utilizing touch-screen. technology; cell-enabled handheld devices.
There hasn't been a device to date that we were not able to do. If one comes across we will update it here.
Our techs are assigned the devices as soon as we receive them. We can on average do it within 3 business days of us receiving the device.
Have a Question?
If the question you have has not yet been answered here, use the form by clicking the ask question button below.