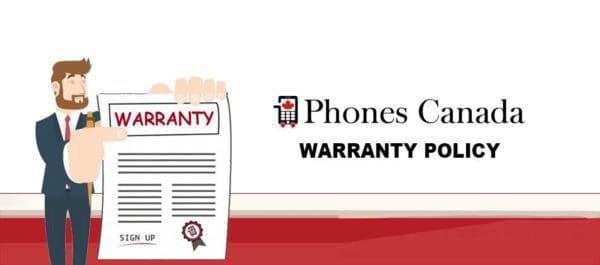 FOR WHOLESALE BUYER
LOOK AT OUR TERMS AND CONDITIONS
The below is only Valid for Retail Clients that have purchased our products either from us or our registered product vendors and clients.
Refurbished Products
All of our refurbished products have undergone a thorough software and hardware
have undergone a thorough software and hardware inspection to ensure you are receiving a fully functional product. We stand by the refurbished products we offer and want our customers to feel confident in purchasing our products. Therefore, we offer a warranty to cover the rare, unforeseen circumstances when the product is not fully functioning after purchase for a minimum of 90 days (or more, depending on the product).
If you have any warranty issues, please open a warranty claim ticket by filling out our warranty claim form.
Afterward, we will provide a prepaid return label to inspect your device so we can determine if it needs to be repaired or replaced. If there are no issues or the issues can't be replicated, or the devices was damaged in your care, the order will be sent back to you and you will be responsible for the delivery fee of the shipping to and from our facility.
New Products
All new products sold by us come standard manufacturer warranty.  All new products will have appropriate documents with the devices on warranty processes. 
Last updated Feb 1st, 2023
DO WE MAKE UPDATES TO THIS NOTICE?
In Short: Yes, we will update this notice as necessary to stay compliant with relevant laws.
We may update this policy from time to time. The updated version will be indicated by an updated "Revised" date and the updated version will be effective as soon as it is accessible. If we make material changes to this policy, we may notify you either by prominently posting a notice of such changes or by directly sending you a notification. We encourage you to review this privacy notice frequently to be informed of how we are protecting your information.
HOW CAN YOU CONTACT US ABOUT THIS NOTICE?
If you have questions or comments about this notice, you may email us at [email protected] or by post to:
Phones Canada
4 – 6110 Ordan Dr,
Mississauga, ON
L6T 2B4, Canada

Fill in the form below to start your warranty claim.