Apple's USB-C Metamorphosis of the iPhone
Finally, Apple has obliged the European Union by using the USB-C charging connector instead of its in-house Lightning one, but there's a catch. When it comes to the USB standard itself, Apple has decided not to include the same one on both the Pro and non-Pro iPhone 15 devices. The iPhone 15 Pro and Pro Max will use a superior USB 3.0 standard, while the iPhone 15 and 15 Plus are stuck with USB 2.0. The brand new for the iPhone USB 3.0 via USB-C will be able to achieve speeds of up to 10Gbps, which means it will be about 20 times faster to transfer files from the iPhone 15 Pro to a PC or a Mac, compared to the non-Pro iPhone 15 devices. Apple's newest silicon, the A17 Pro chip, also helps achieve these amazing claimed speeds.
Apple claims up to 20 times faster transfer speeds on the iPhone 15 Pro and Pro Max
However, there is one small catch. Apple's iPhone 15 Pro and 15 Pro Max devices won't ship with the required cable to achieve such speeds! That's right, if you want to take advantage of this new feature, you will have to purchase an additional 3.0 USB-C Apple cable. It looks like Apple still wants to have at least some control over its accessories business, even when adopting this new universal USB standard for the iPhone. However, the additional purchase might be worth your while, after you hear another new feature it allows for. As of now, we don't know how much this cable will cost, but considering the Apple Thunderbolt 4 1M USB-C cable is listed at $69 at the company's online store, we imagine it won't be much cheaper than that. The Thunderbolt 4 USB-C to USB-C cable supports USB 3.2 data mentioned transfers of the same 10Gbps, so Apple might have been talking about this exact cable in its keynote altogether.
iPhone 15 Pro and Pro Max mega speeds of transferring 4K 60fps ProRes via USB 3.0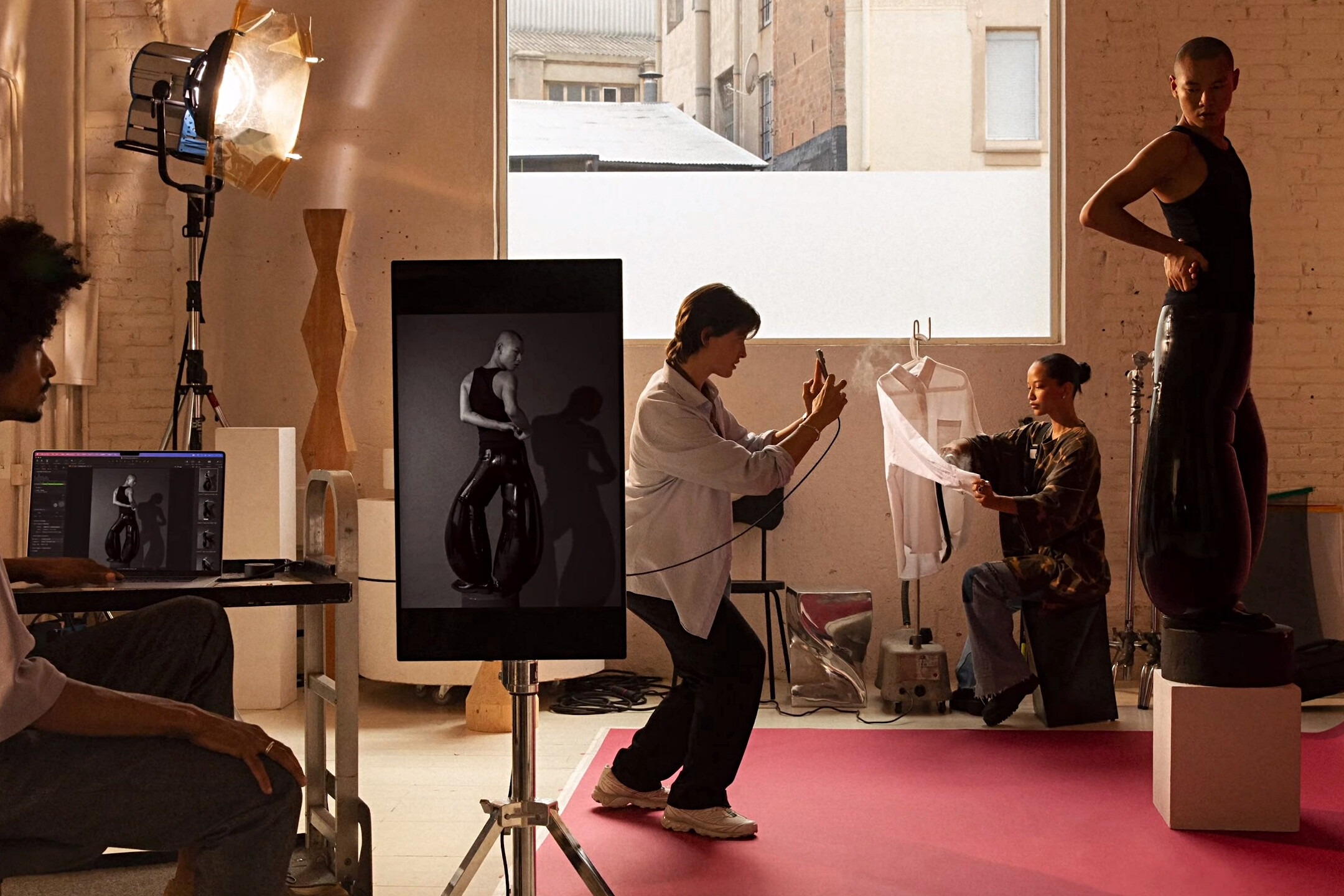 (Image credit – Apple)
Apple announced that other advantages of having the 3.0 standard with the USB-C port on the iPhone 15 Pro phones will be for the filmmaking industry. The Cupertino company still advances its Pro iPhones to be true cinema-shooting devices.
This year, by including USB 3.0, Apple promises much faster transferring speeds when it comes to large ProRaw photos and videos. According to the company, transferring such files to a Mac or a MacBook device will create a "Pro Studio" experience, which is unlike anything we've seen on the iPhone before. Transferring slow-motion videos, large 4K 60fps videos and RAW photos should be a breeze.
Considering the new iPhone 15 Pro and 15 Pro Max are the first smartphones ever to support the Academy Color Encoding System (ACES), which is a global standard for color encoding in filmmaking, this new USB 3.0 standard combined with a truly appropriate USB-C port could eventually gain some film shot with the Pro iPhones an Academy Award Nomination. Look how far smartphone cameras have come!