Remember in Jurrasic Park when Dr. Ian Malcolm (played splendidly by Jeff Goldblum) said that even though all of the dinosaurs in the park were female, they would reproduce as "Life finds a way." And of course, he was right. So what does this have to do with smartphones? Well no matter what restrictions and sanctions the U.S. throws at Huawei, the company seems to find a way.
From HarmonyOS to the Kirin 9000s, Huawei has always found a way through U.S. sanctions
From HarmonyOS, which it developed to replace the Google Mobile Services version of Android after being placed on the Entity List by the U.S. Commerce Department, to the creation of Huawei Mobile Services, the Chinese manufacturer has managed to surprise U.S. lawmakers and officials by not rolling over and playing dead.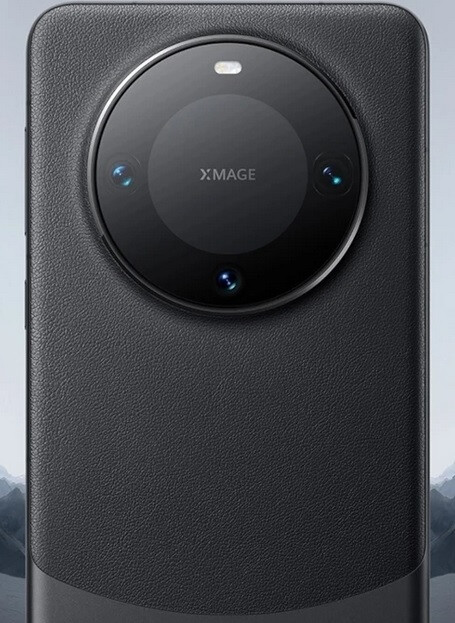 The Huawei Mate 60 Pro powered by the 7nm Kirin 9000s chipset and even though Huawei is banned from obtaining 5G chips due to a U.S. export rule that bans foundries that use U.S. tech from shipping to Huawei, it stunned everyone in August by announcing the Mate 60 series powered by its own 7nm 5G Kirin 9000s chipset. The application processor was produced by SMIC, China's largest foundry, which used a deep ultraviolet lithography (DUV) machine and tools from other companies to build the chip.
SMIC is banned from buying the more advanced extreme ultraviolet lithography (EUV) machine which is used to etch patterns on silicon wafers for the 7nm process node and lower. And while Huawei and SMIC might be at the end of its technological capabilities right now with the Kirin 9000s chipset, former TSMC VP Burn J.Lin says that SMIC should be able to use the DUV machines it already was shipped by ASML to produce 5nm chipsets. According to Bloomberg, Lin should know considering he was the person at TSMC who pushed the use of the lithography machines that were game-changing for the industry.
By using a lower process node, the bottom line is that smaller transistors are employed allowing chips to hike their transistor count; the more transistors in a chip, the more powerful and/or energy efficient it is. The 7nm A13 Bionic used in 2019 on the iPhone 11 series contained 8.5 billion transistors. The 3nm A17 Pro SoC which powers the iPhone 15 Pro and iPhone 15 Pro Max contains 19 billion transistors.
This month, the Biden administration closed some loopholes that might have allowed Huawei and SMIC to access some advanced U.S. equipment. ASML, the only company in the world that makes the EUV machine, recently reported that a former employee who stole intellectual property from ASML related to chipmaking machines ended up working for Huawei.
Former TSMC executive says that the U.S. can't stop China from improving its chip technology
Lin says that in addition to making 5nm chips, Chinese foundries will work on using new materials and chip packaging to make more powerful chips. "It is just not possible for the US to completely prevent China from improving its chip technology," Lin said. "What the US really should do is to focus on maintaining its chip design leadership instead of trying to limit China's progress, which is futile as China is adopting a whole nation strategy to boost its chip industry, and hurting the global economy."
Haitong Securities analyst Jeff Pu says that Huawei could build 70 million smartphones next year powered by its Kirin chips. China is the largest smartphone market in the world and the country was electrified and energized when Huawei announced the Mate 60 Pro, its first 5G phone since the Mate 40 line was released in 2020.
Lin says the U.S. might be to blame for giving SMIC the opportunity to produce 5nm chips. He said that the export rules preventing TSMC from shipping 5G chips to Huawei, which was the foundry's second-largest customer after Apple at the time, forced SMIC to work on improving its cutting-edge production capabilities from 14nm to 7nm, and perhaps 5nm soon.