Google announced a small, yet important Chrome update that will make it simpler to sync your bookmarks, passwords and any other information when switching between different devices.
The new feature is available on iOS devices and will completely remove the need to set up Chrome sync to get all your information in the browser from one device to another.
Instead, you can now sign in to Chrome to save new things in your Google Account and access what's already there. Basically, it's exactly how other Google apps on iOS work, so the entire process of syncing Chrome should feel familiar after the change.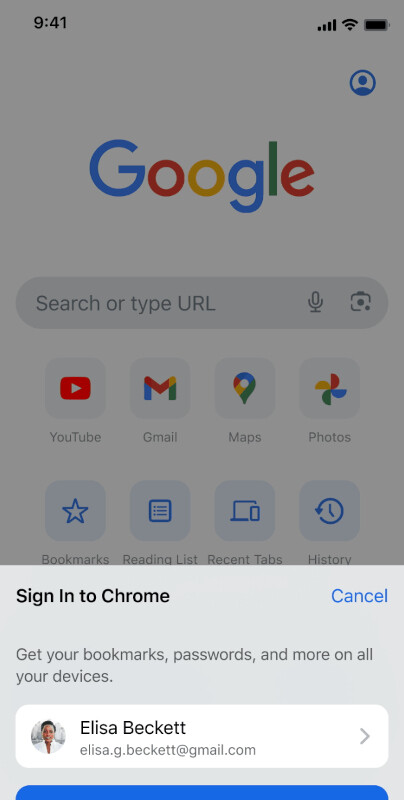 First, you must sign in to Chrome. Then, proceed to saving your important information to your account, including bookmarks, reading lists, passwords, payment info, addresses and settings. Additionally, you'll be able to synchronize your tabs and browsing history from Chrome on iOS to your Google Account if you want.
Some may want an extra layer of privacy and avoid syncing tabs and browsing history between devices, but it's meant to make it easier to pick up browsing where you left off.
It's important to mention that signing in to Chrome on iOS will remain optional, which means that you can still save your bookmarks, passwords and other information without signing in, but they will only be available on the device where you saved them. Obviously, users can continue to sign in to other Google apps without signing in to Chrome.