Pixel 8a Design Leak: A Radical Version of the New Design
The Pixel 8 and 8 Pro that Google will formally unveil on October 4 will have a more rounded design than the company's current flagship phones and a new leaked image suggests that the Pixel 8a will embrace a radical version of the new design.
Some images of the Pixel 8a have been posted by tipster Abhishek Yadav on the social media website X. Given that the Pixel 7a was announced in May, the Pixel 8a is still several months away, so it's safe to assume that this is an early prototype of the phone.
The design is a cross between the Pixel 8 and Pixel 7a. Like the forthcoming Pixel 8 duo, the phone has adopted curved edges, giving it a whole new aesthetic. With the Pixel 8, Google gave a relatively slight curve to the corners and it looks like the company was massively pleased with that change and decided to implement an extreme version of it on the Pixel 8a, giving it a different look than the Pixel 7a, which has squared-off edges.
While the display specs of the phone are not known, considering that the Pixel 8 series is expected to have slightly smaller screens than their predecessors, it's likely that the Pixel 8a's display will be a hair smaller than the Pixel 7a's 6.1-inch screen, but in the images, it looks like a very compact phone, likely because of its rounded corners.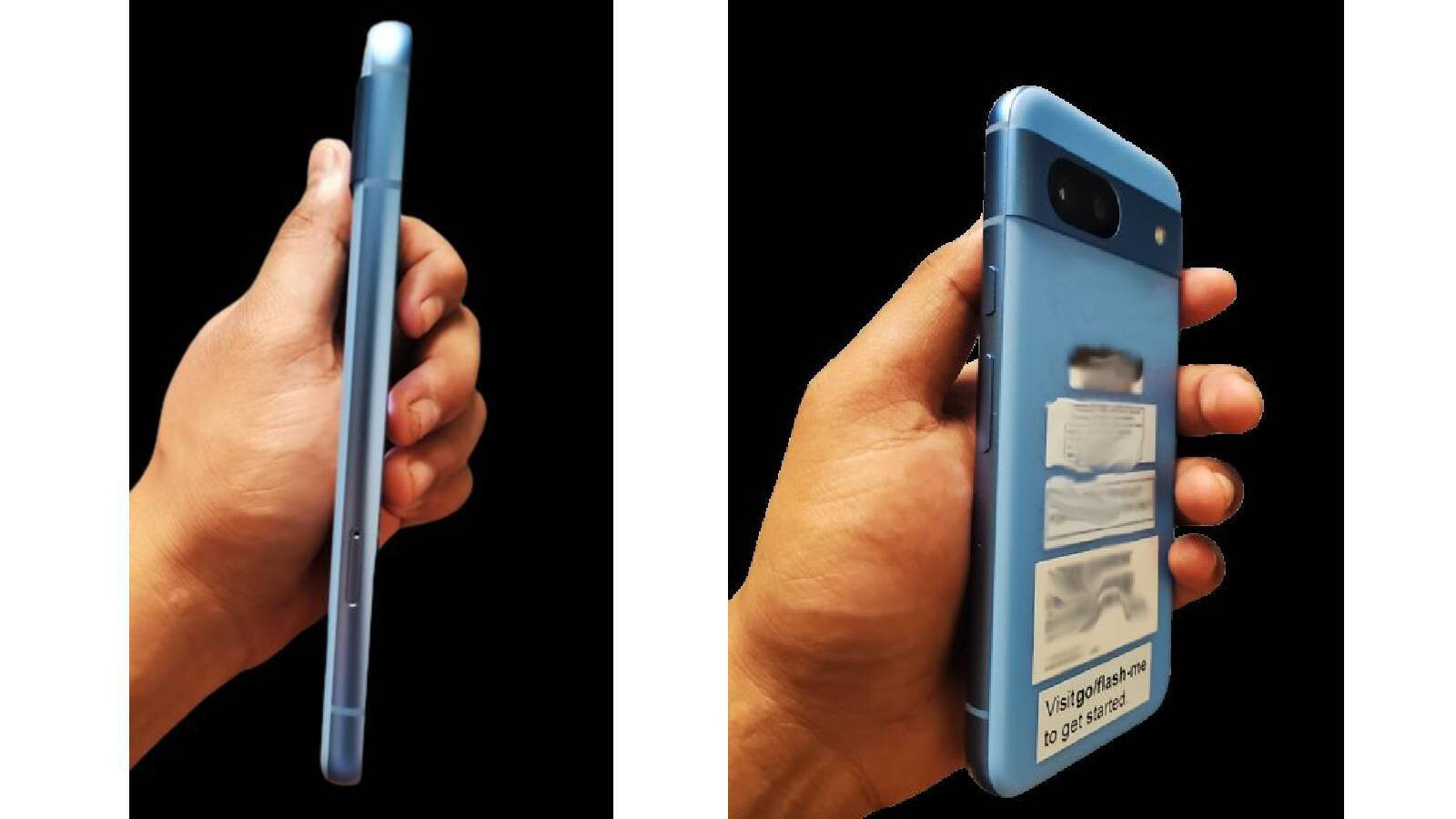 The image shows the phone in a shade of blue that's similar to the sky hue that's coming to the Pixel 8 Pro. But while Google has slimmed down the bezels on its next flagship phones, the Pixel 8a appears to have ever so slightly bigger bezels.
Other than that, nothing seems to have changed, so there's still a camera bar with two sensors in a pill-shaped cutout.
Yadav also claims that the phone is known by the codename Atika and it will be powered by the Tensor G3, the chip that will debut on the Pixel 8.