Google Drive for Android and iOS gets a redesigned homepage
Google Drive on Android and iOS will now be getting a new homepage with a more compact UI, making it easier to find the right file faster.
Right now, Workspace users have a tab on the homepage called "Priority", which Google is replacing with this new update – it will be called "Home", just like personal accounts have it. Google will reportedly also be replacing "Workspaces" with "Starred" for all users as well.
The "Suggested" top tab will no longer be using a card with a file preview, as the thumbnail was too small to even matter. Now, Google will be replacing this view with a list view that can show more of the files that were recently opened, shared, or edited. Activity like comments and replies that are recent will also be visible under the file name.
(Image Source – 9to5Google) The homepage before and after the new update
But that's not all! The "Notifications" tab will now be an "Activity" feed, a change that was recently introduced for users on the web. Cards will show items that need your attention like pending access requests for example.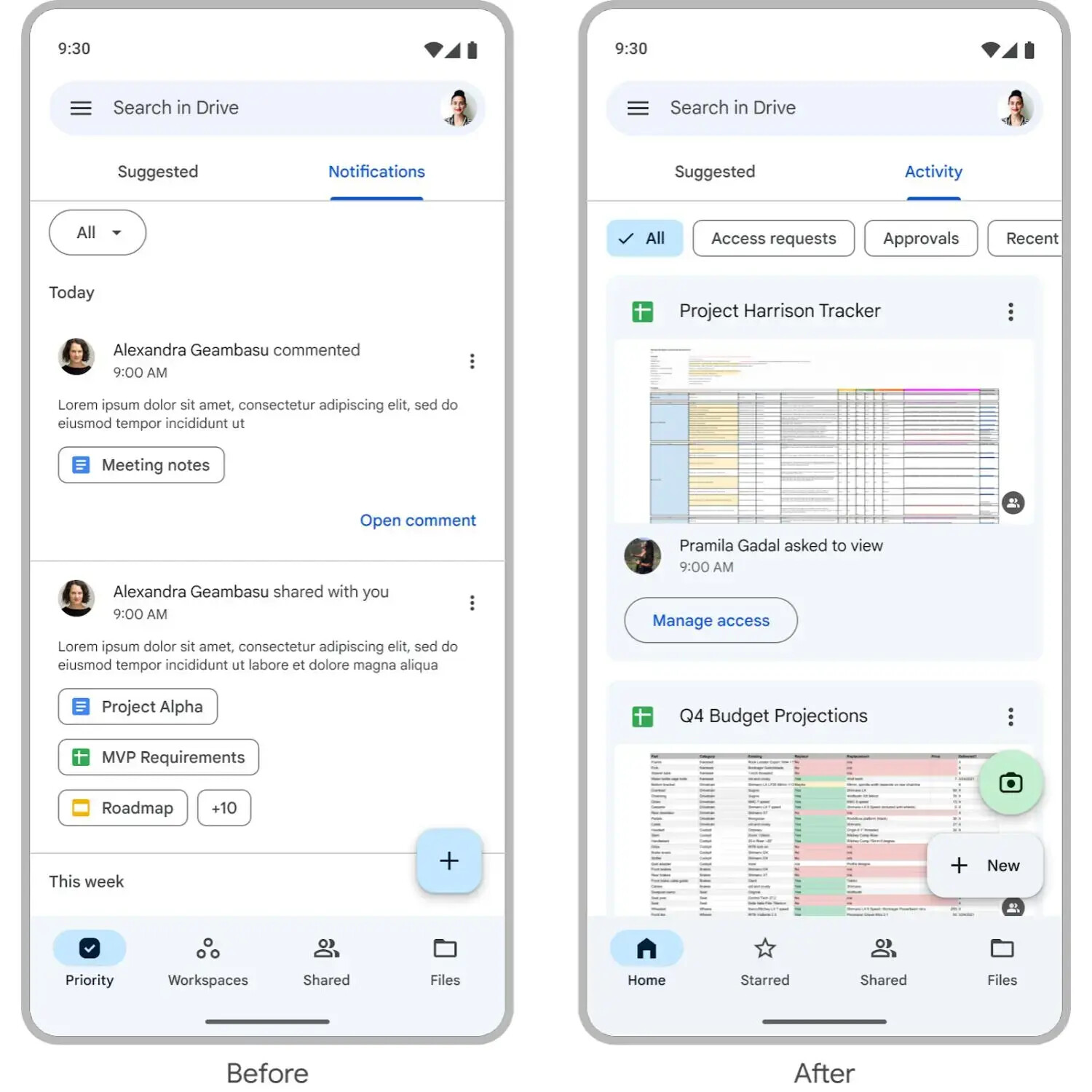 (Image Source – 9to5Google) The homepage before and after the new update
The update also includes a new camera FAB (floating action button). This button will be above the existing one for "New", which is not a square anymore.
This update has started rolling out to Android and iOS users, and everyone should be getting it in the next weeks. All Google Workspace users and people with personal Google accounts will be getting this update.