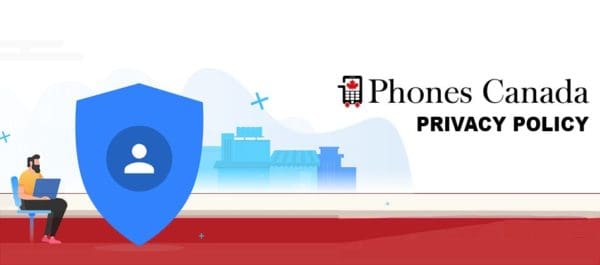 At Phones Canada, we respect your privacy and are committed to protecting your personal information. This Privacy Policy explains what data we collect, why we collect it, how we use it, and the steps we take to protect it.
Information We Collect
We collect certain types of personal information when you interact with us. This can include your name, address, email, and phone number when you make a purchase or sign up for our newsletter. We may also collect payment details when you make a purchase, but we do not store these details beyond the duration of your transaction.
Why We Collect Information
We collect information to process your orders, respond to your inquiries, and provide you with updates on our latest products and services. This allows us to provide you with a seamless shopping experience and personalized customer service.
How We Use Your Information
We use the information you provide to us to fulfill your orders, respond to your inquiries, and send you updates about our products and services. We also use this information to improve our website, conduct internal analysis, and develop marketing strategies. We do not sell your information to third parties for marketing purposes unless you have given explicit consent.
Protection of Your Information
We take the security of your information seriously. We use administrative, technical, and physical safeguards to protect your personal information from unauthorized access, use, or disclosure. This includes using secure servers, firewalls, and encryption technology for the storage and transfer of your information.
Your Rights
You have the right to access, correct, or delete your personal data with us. If you wish to exercise these rights, please contact us at [email protected]. We will respond to your request within 5 business days.
Device Data Handling
If you sell or trade-in a device to Phones Canada, we ensure that all personal data is completely wiped from the device in accordance with ADISA standard data wipe processes. We use our own tools along with NSYS tools and PhoneCheck software to ensure all personal data is removed from the device, ensuring your privacy and security. Please note, it's always recommended that you backup and remove all personal data from your device before selling or trading it in.
Last updated July 18, 2023
DO WE MAKE UPDATES TO THIS NOTICE?
In Short: Yes, we will update this notice as necessary to stay compliant with relevant laws.
We may update this policy from time to time. The updated version will be indicated by an updated "Revised" date and the updated version will be effective as soon as it is accessible. If we make material changes to this policy, we may notify you either by prominently posting a notice of such changes or by directly sending you a notification. We encourage you to review this privacy notice frequently to be informed of how we are protecting your information.
HOW CAN YOU CONTACT US ABOUT THIS NOTICE?
If you have questions or comments about this notice, you may email us at [email protected] or by post to:
Phones Canada
4 – 6110 Ordan Dr,
Mississauga, ON
L6T 2B4, Canada