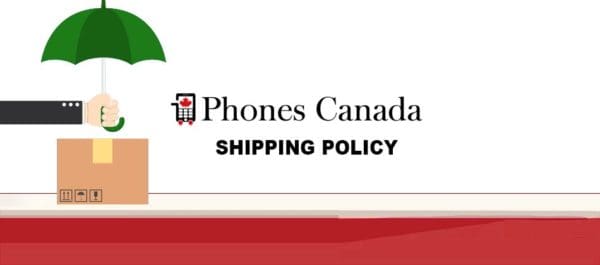 At Phones Canada, we understand the importance of prompt and reliable shipping. We use trusted carriers like Canada Post, FedEx, UPS, and DHL to ensure that your orders are delivered safely and in a timely manner. Please note that due to security reasons, we do not allow local pickups.
Processing Time
Once your payment has been confirmed by our Accounts department, we initiate the process of packing your order. For items that are in our inventory, the packing process can take up to 72 hours. However, if the items are located in our partner warehouses, the processing time can vary. Please bear in mind that workload and business fluctuations can also cause delays.
Shipping Insurance
We offer our clients the option to insure their shipments. Opting for shipping insurance ensures that you are covered in the event of loss or damage during transit. Please note that the decision to insure a shipment is entirely up to the client.
Shipping Partners Inventory Sales
For orders from our partners' inventory, these are typically shipped directly from our partners to our clients. We work closely with our partners to ensure the delivery process is smooth and efficient.
Tracking Your Order
After your order has been processed and is ready for shipping, we provide a tracking number so that you can monitor the progress of your shipment. We understand how important it is for you to know when to expect your order.
Last updated July 19, 2023
DO WE MAKE UPDATES TO THIS NOTICE?
In Short: Yes, we will update this notice as necessary to stay compliant with relevant laws.
We may update this policy from time to time. The updated version will be indicated by an updated "Revised" date and the updated version will be effective as soon as it is accessible. If we make material changes to this policy, we may notify you either by prominently posting a notice of such changes or by directly sending you a notification. We encourage you to review this privacy notice frequently to be informed of how we are protecting your information.
HOW CAN YOU CONTACT US ABOUT THIS NOTICE?
If you have questions or comments about this notice, you may email us at [email protected] or by post to:
Phones Canada
4 – 6110 Ordan Dr,
Mississauga, ON
L6T 2B4, Canada