The Google Camera app is available to Pixel devices only which makes the Google Camera name a misnomer. So according to 9to5Google, the app has been renamed Pixel Camera in the Google Play Store. Google also updated the copy of the app's listing in app storefront.
Previously, Google wrote, "Never miss a moment with Google Camera, and take fantastic pictures and videos using features such as Portrait, Night Sight, and the video stabilization modes." That sentence now reads, "Never miss a moment with the fully redesigned Pixel Camera, and take fantastic photos and videos using features like Portrait, Night Sight, Time Lapse, and Cinematic Blur." The latest version of Pixel Camera works on Pixel devices running Android 14.
The Pixel Camera listing in the Play Store
The Play Store listing highlights some Pixel Camera features such as Real Tone, Night Sight, Pro-controls and Hi-Res 50MP, Astrophotography, Portrait mode, Macro Focus video, and cinematic blur. The new features available with the re-named Pixel Camera app are:
New Camera UI that makes it easier to navigate through all the different photo and video modes
RAW improvements that enhance the editing workflow
Pro Controls unlock advanced camera settings like shutter speed, ISO, and more (on Pixel 8 Pro only)
High Res 50MP Photography for richer detail (on Pixel 8 Pro only)
General bug fixes and improvements
Google introduced the new Pixel Camera name during Google I/O in May. Other Pixel branded apps include Pixel Call Assist, Pixel Speech (Recorder), and Pixel Safe which includes the VPN, Car Crash Detection, and other features.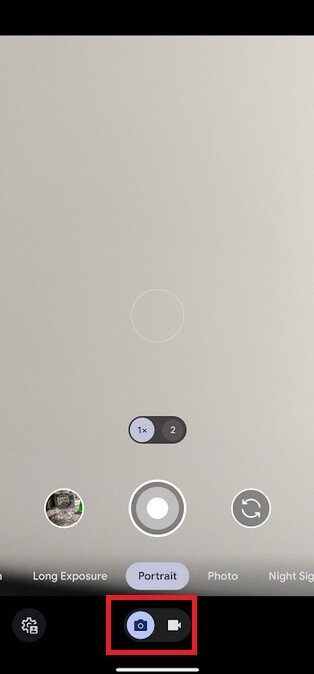 New UI for the Pixel Camera app adds Photo/Video buttons on the bottom of the screen
We told you about the new UI last month. One big change removes the Video option from the carousel near the bottom of the screen and instead, there are two buttons at the bottom of the screen with one showing a camera icon and the other showing a video camera icon. You will press the appropriate button before using the camera on your Pixel device.