Being a content creator on social media is a new profession, with stats showing that about 200 million people consider themselves creators. A big part of them prefer Instagram as the platform to share content and earn money. Instagram's monetization program, Instagram Subscriptions, allows creators to make money by sharing exclusive content with their followers.
In a recent blog post, Meta revealed that since broadening access to more creators earlier this year, there are now over 1 million active subscriptions through Instagram Subscriptions. Most recently, subscriptions were introduced for creators in an additional 35 countries.
However, 1 million is not such a huge number, considering Instagram has more than 1.2 billion users, which probably is why Meta is introducing new ways for creators to attract subscribers and earn more money.
A select group of creators will receive invitations to test this new bonus until the end of the year. Those who receive an invitation can activate the holiday bonus to initiate monetization. Earnings for creators will be determined based on the number of plays for reels and views for photos during the bonus period.
To help creators expand their subscriber communities even more, Meta has introduced new promotional tools like featuring the Subscribe button when followers see content in the Feed. To prove that subscriptions work, the company gives an example with creator Kimberley Haberly, who says her subscription is generating approximately AUD 31,000 per month, thanks to her 3,000+ subscribers (not too shabby, if you ask me).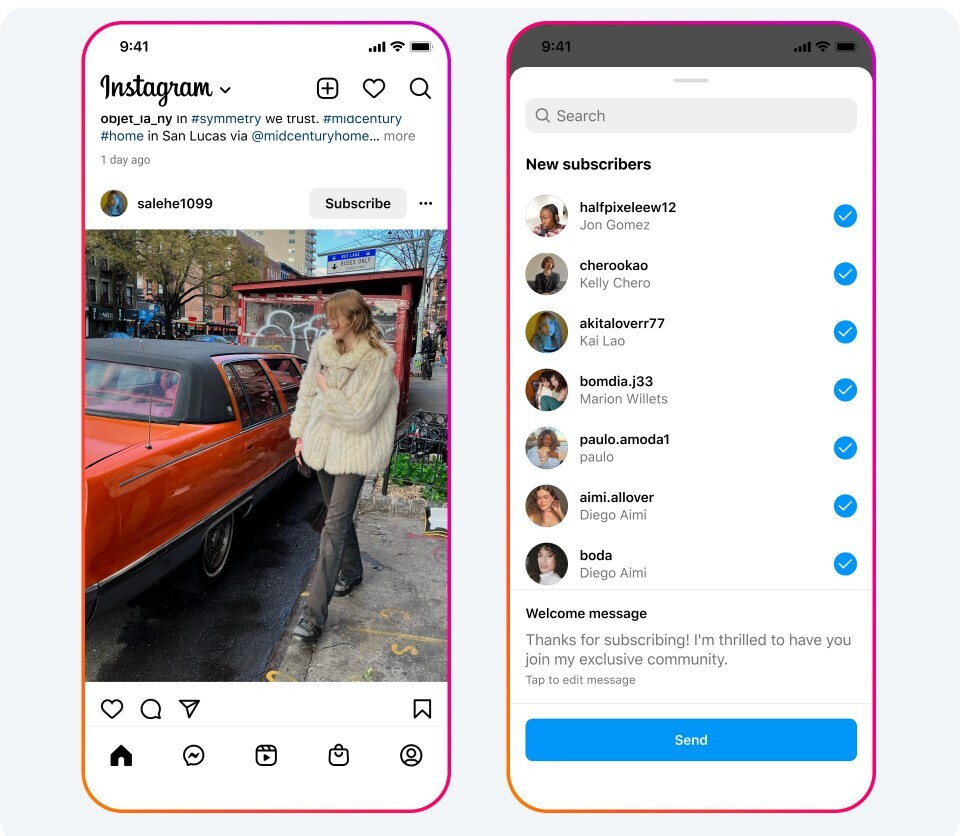 Image Credit–Meta
Right now, Meta is giving creators a break by waiving subscription fees for both Instagram and Facebook, and it promises to send creators a heads-up with a six-month notice before making any changes to this approach.
Subscriptions aren't just an Instagram thing; you can find them on Facebook too. Meta's on a roll, expanding access to millions more creators in the upcoming months. It is adding more ways for followers to subscribe, like through Reels and Stories on Facebook. Plus, creators can now offer free 30-day subscription trials to their fans.
The company is also rolling out more control over pricing so creators can change the price of their subscriptions over time. It is also making it easier for creators to participate in ads by showing additional ad eligibility information when creating Instagram Stories.
On the flip side, if you are fed up with the barrage of ads on your Instagram and Facebook feeds and reside in the EU, the good news is that recently Meta introduced ad-free subscription plans.