X to Remove Likes and Repost Counts from Main Timeline
The changes keep on coming when it relates to X (formerly Twitter) and this time it looks like the main timeline will be the next target. You soon may not be able to see engagement counts (likes and reposts) for posts on the main timeline anymore.
According to an X post by Twitter boss Elon Musk in reply to a subscriber's post, X is looking to remove the action buttons that include interaction counts, such as likes, reposts, bookmarks, etc. These will then be replaced with gestures such as double tapping to like and others. Musk cites improving readability as the reason for this change.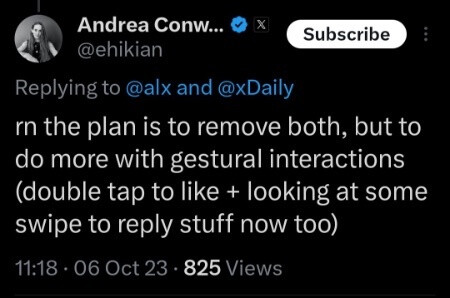 Don't worry though, these metrics will still be visible when you tap or click into a post, an extra step that has been met with mixed reactions all around. Skeptics of how this feature might work have expressed concerns on how this will affect engagement, as having these numbers easily visible and available has been used as a helpful tool for marketers.
The company recently rolled out a change to this same feature on mobile where the engagement counts were rounded off and therefore showing less characters. This design tweak was done for readability's sake as well, but will now be done away with altogether on the timeline.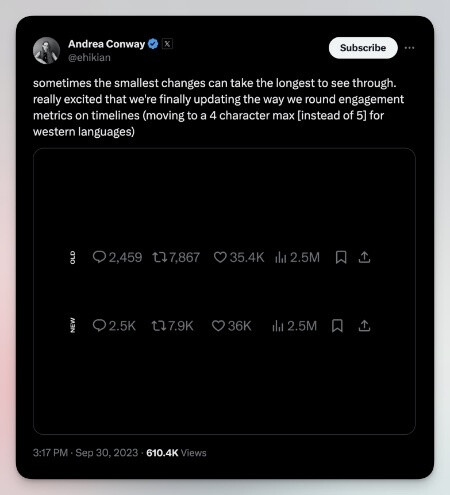 It remains to be seen if X will proceed with this design tweak or if it will offer its users, namely the paid ones, an option on what they want displayed on their main timeline. The company has undergone massive changes since Elon Musk took the helm, mostly in an attempt to make it profitable, with no signs of slowing down. The latest of the rumored changes to come is to make X an entirely paid platform, a huge departure from how the popular social network has operated in the past.