Pixel 8 Pro Unboxing Images
It happens every year without fail. Unboxing videos of unreleased Pixel phones are leaked on the internet before they are formally revealed. A Vietnamese Facebook page has shared an unboxing video of the Pixel 8 Pro, laying bare its design for all to see.
Although images of Pixel 8 Pro have been shared many times before, both by official and unofficial sources, this is the first time that we are seeing it from so many angles. More importantly, we get to see the Pixel 8 Pro's box, which is similar to the one the Pixel 7 duo came in. Its contents included a USB-C to USB-C cable and a Quick Switch adapter.
Vietnam is where some Pixel production takes place, which explains why all recent sources of unboxing videos have been Vietnam-based.
Pixel 8 Pro Unboxing Images
The Pixel 8 Pro seems to have rounder edges than the Pixel 7 Pro but the screen is flat. The camera cutout now has more of an oblong shape and houses all the lenses. The phone also has a temperature sensor.
Pixel 8 Pro Unboxing Images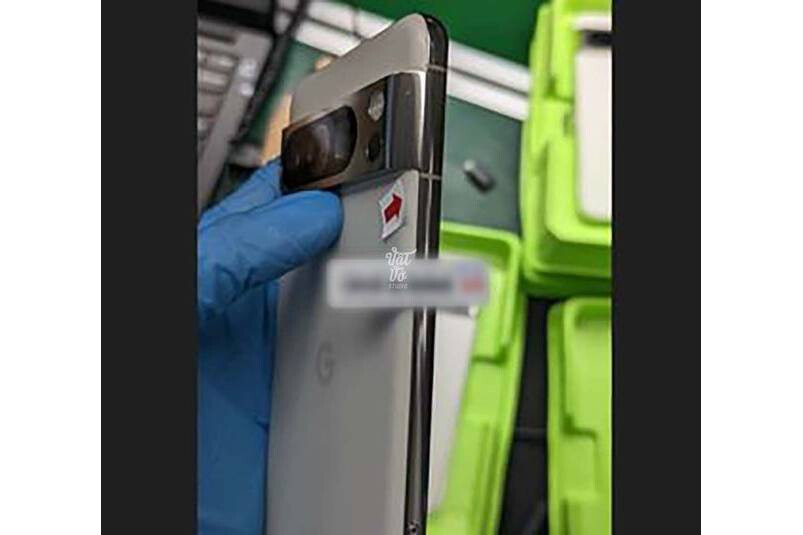 The Pixel 8 Pro is rumored to have a 6.7-inch 120Hz Super Actua screen. It will feature a new 48MP ultrawide camera which could help it retain its spot as the best camera smartphone. It may also feature a bigger 4,950mAh battery and faster 27W charging.
The base model could be a little pricier, but the Pro variant is expected to cost the same as last year.